How do you get from All-Star Music to Disney Springs?
If you are staying at Disney's All-Star Music or planning a future visit, you probably want to know the best ways to get to Disney Springs from the resort.
Below I will detail THREE specific ways you can make this journey. 🙂
---
Option #1: Take the Disney bus to Disney Springs! (free)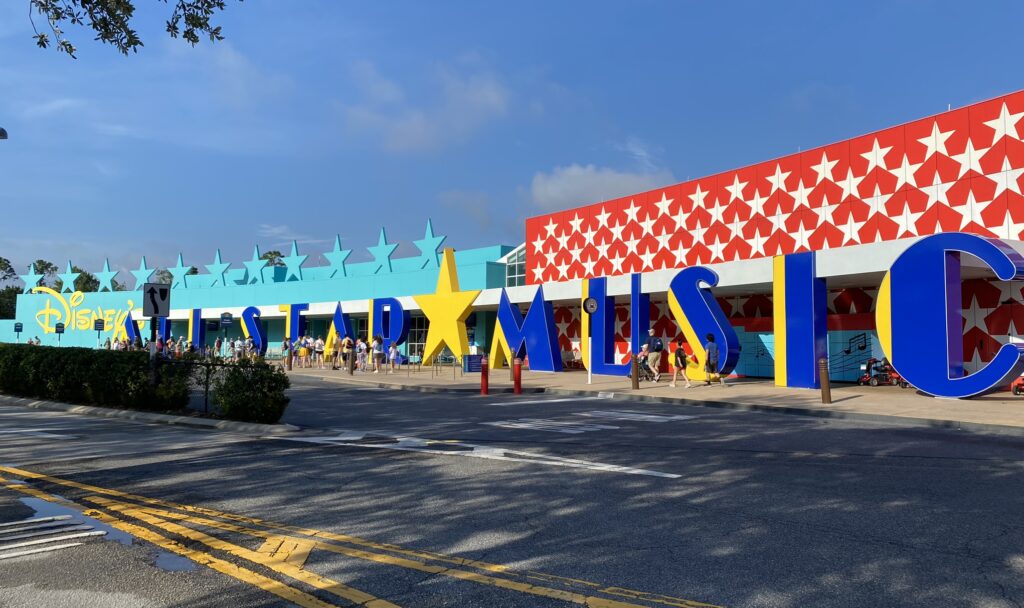 Did you know that Disney World provides FREE bus transportation from All-Star Music to Disney Springs? And the best part is that the bus stop is right outside the main entrance (Melody Hall).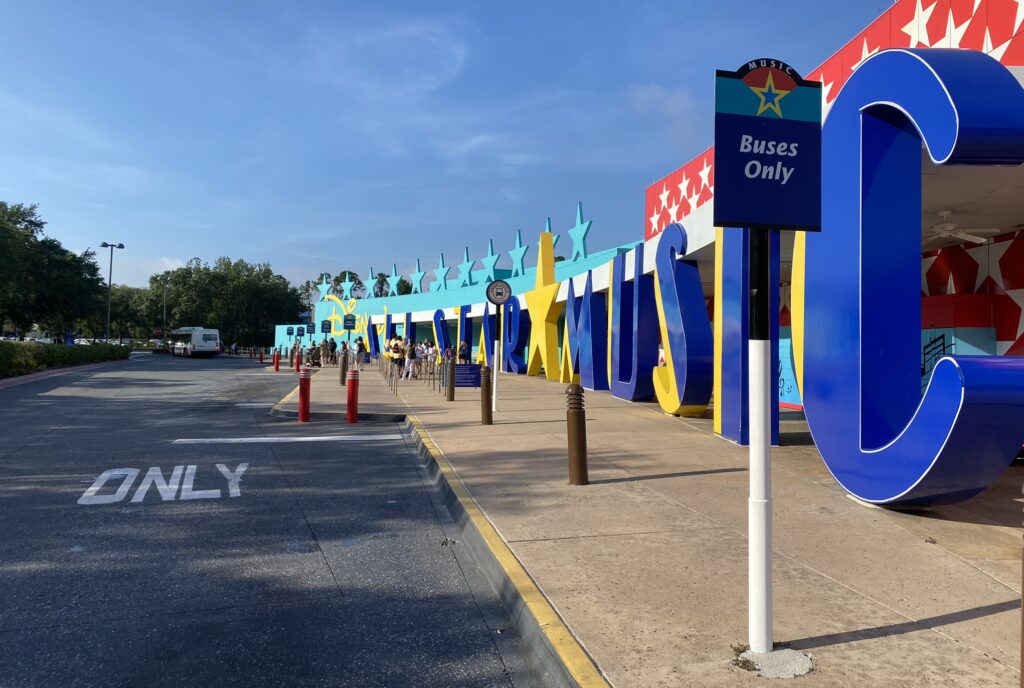 Once you are on the bus, the ride usually takes around 15 minutes to get to Disney Springs. But, there is a possibility that your bus will NOT go directly to Disney Springs. At certain times of the day, your bus may stop to pick up guests at the other two All-Star Resorts (Sports and Movies). Obviously, your trip will take longer if the bus makes additional stops.
So how do you know if your bus is going straight to Disney Springs or if it will make additional stops?
Unfortunately, there is no way to know for sure, as Disney changes the bus schedule based on how busy it is. Typically, there will be a separate bus just for All-Star Music later in the afternoon and evenings, when demand for transportation to Disney Springs is highest. But when it's slower earlier in the day, buses tend to be shared between the three All-Star Resorts.
Bus service to Disney Springs operates when they are open and ends 1 hour after closing. Once they start, the buses run continuously throughout the day. I have found that you can typically expect a bus to arrive around every 20 minutes.
When you arrive at the bus stop, look for the screen that shows when the next bus to Disney Springs is scheduled to arrive. As you can see below, when I took this photo, it was before Disney Springs was open, which is why no time is listed for the next bus.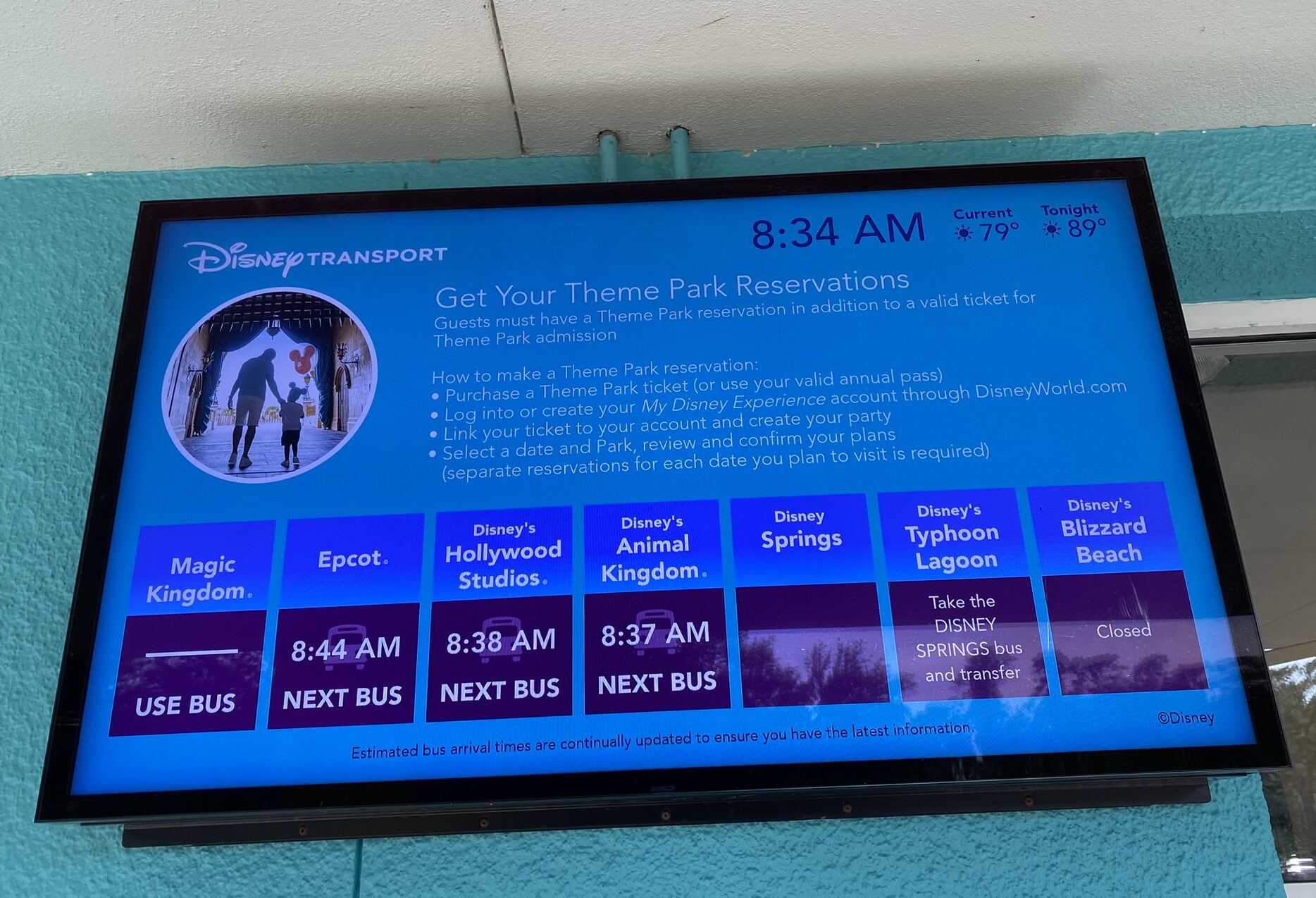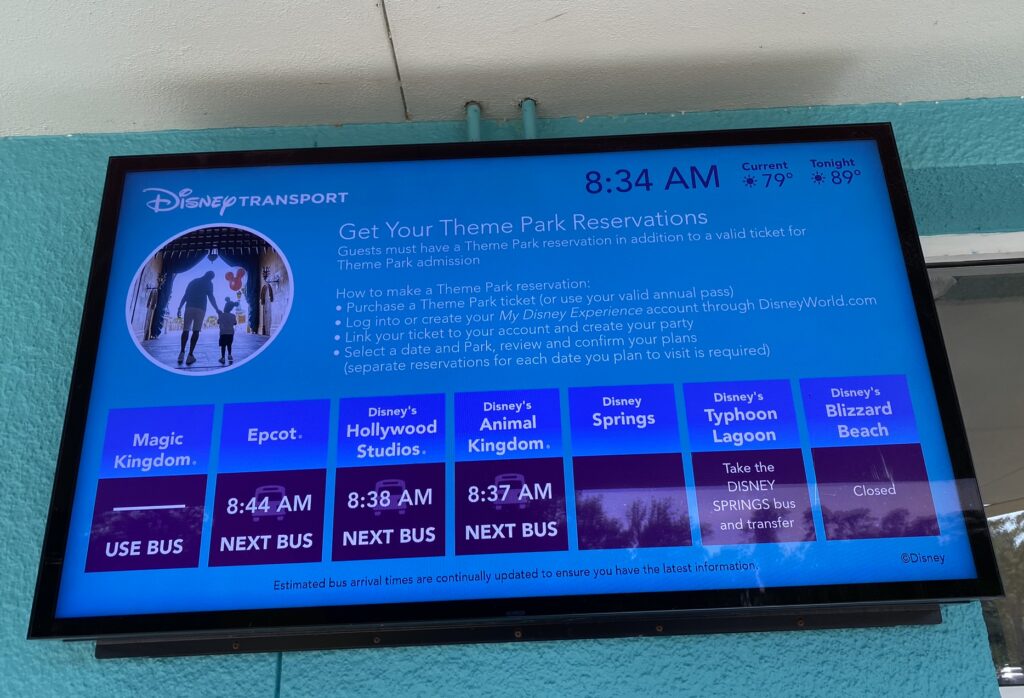 As you can imagine, since the buses do not cost anything extra, it's the most popular way to travel. However, at certain times of the day, such as around dinner, you might experience a bit of a line to board the bus. So make sure to give yourself plenty of time if you need to arrive at Disney Springs for a reservation or show. Our family usually leaves our room about an hour before we want to arrive, just to be safe.
---
Option #2: Take an Uber, Lyft, or MINNIE Van to Disney Springs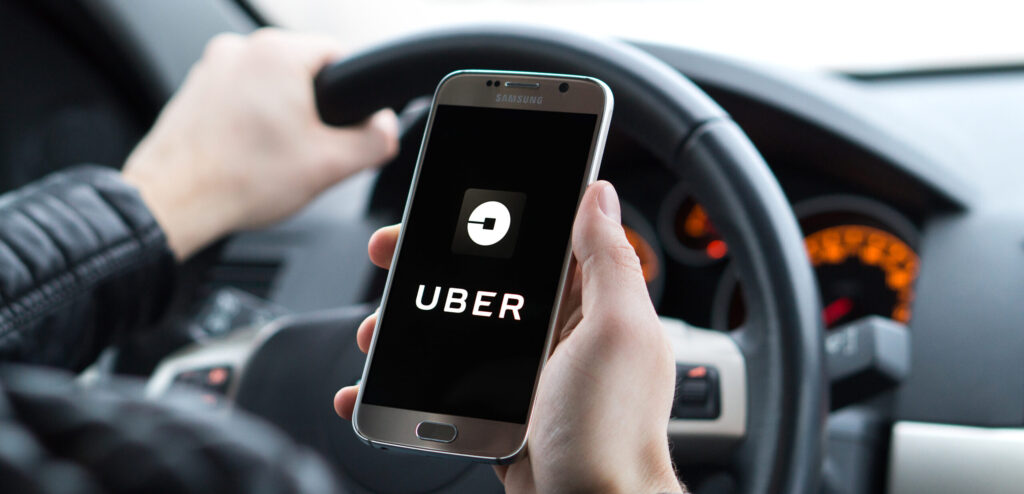 If you don't want to wait for the bus, it's very easy to take a taxi from All-Star Music to Disney Springs. Using this option can save a lot of time, especially if it's during the middle of the day and the three All-Star resorts are sharing buses. Or you may walk up to the bus stop to see a LONG line, and there is no chance that your family will be boarding the next bus that arrives.
The easiest place to meet your taxi driver is outside near the front lobby of Melody Hall, as there are plenty of spots for them to stop and for you to get in the car.
The total distance from All-Star Music to Disney Springs is 5.8 miles (9.3 km), and the drive should take about 15 minutes, depending on the amount of traffic.
TWO rideshare companies operate in Disney World – Uber and Lyft. Between them both, there are a lot of drivers cruising around. Almost every time I've used a taxi to go to the parks, I've had to wait less than ten minutes to get picked up.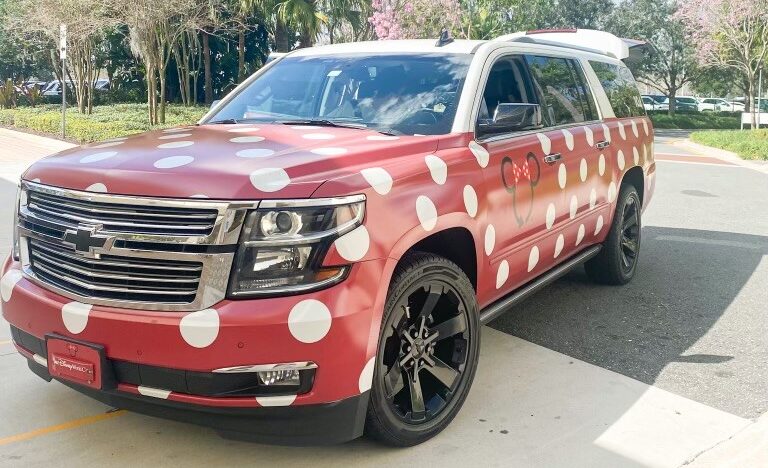 One neat thing about using Lyft is that they have partnered with Disney World to provide MINNIE VANS, which are Minnie Mouse-themed mini-vans!
While using the Lyft app inside the resort, choose Disney Springs as your destination. Then order the Minnie Van to come and pick you up!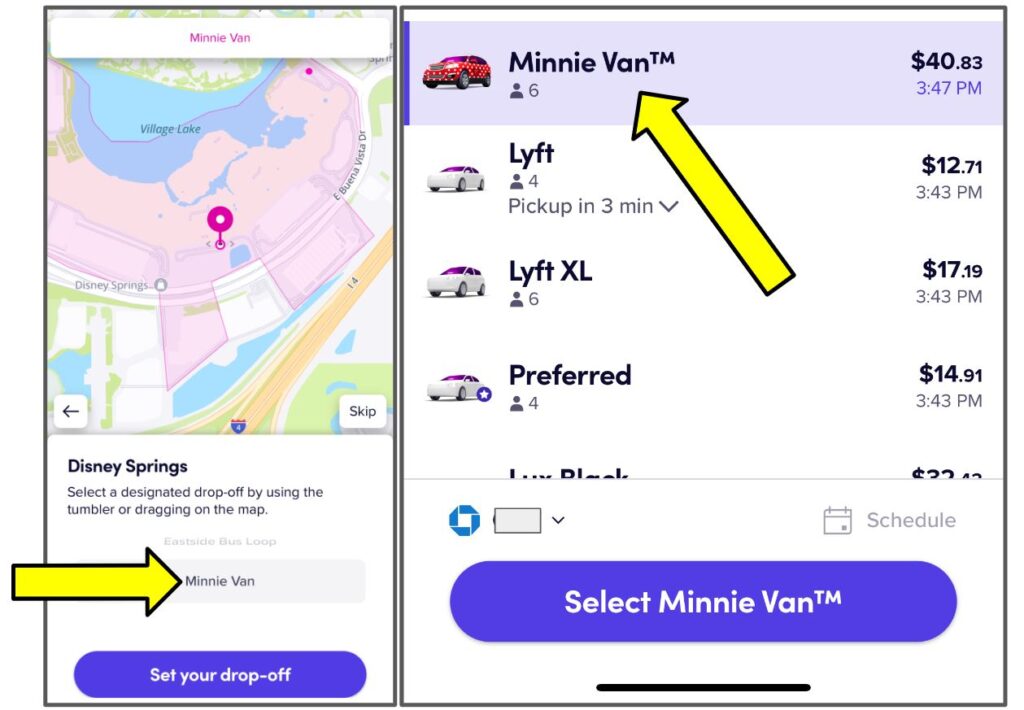 While using this option is fun, as you can see above, it is more expensive than using a regular Lyft vehicle!
---
Option #3: Drive yourself to Disney Springs!
Getting in your car and driving yourself is an often overlooked way to go from All-Star Music to Disney Springs. It's probably the fastest way to travel since you don't have to wait for someone else to pick you up. 🙂
The distance between these two locations is 5.8 miles (9.3 km). The drive should take around 15 minutes unless traffic is heavy.
One nice thing about Disney Springs is that parking is FREE! Seriously, it's rare for anything to be free at Disney World. 🙂
There are multiple parking lots and garages when you arrive at Disney Springs. Make sure you pay attention to where you park, as some of these lots are HUGE, and it can be hard to find your car again.
---
Related Posts – All-Star Music:
---
Can I walk from All-Star Music to Disney Springs?
The short answer to this question is NO.
First, the distance between the resort and Disney Springs is fairly long, at around 5 miles (8 km). And second, there are no walking paths that connect them. You must either take the bus, a taxi or drive yourself!
If you feel like walking somewhere, the other two All-Star Resorts (Sports and Movies) are easily visited on foot via the running/walking trail!
Can I take the Disney Skyliner from All-Star Music to Disney Springs?
No, there are no boarding stations for the Disney Skyliner at All-Star Music or Disney Springs. If you want access to the Skyliner, you must stay at Pop Century, Art of Animation, Caribbean Beach Resort, or Riviera Resort.